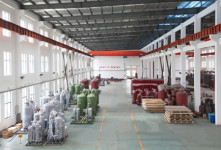 Pioneer in R&D and Manufacturing of PSA Air Separation Plants

Zhejiang Zhengda Air Separation Equipment Co., Ltd. (hereinafter Zhengda), sitting beside the beautiful Fuchun River, was established in 2005 with a registered capital of RMB 32 million. Covering a total area of 40,000 + m², Zhengda now has plants respectively in Fuyang Gaoqiao Industrial Zone and Changkou Economic-Technological Development Area. With more than ten years of unremitting efforts, Zhengda is now a pacemaker in the domestic PSA (Pressure Swing Absorption) and compressed air purification industry.
Zhengda takes quality as the vitality and brand image as its essence. As an authentic practitioner in green, low-carbon manufacture and energy-saving, Zhengda is committed to the development and production of PSA Air Separation Plants, VPSA oxygen production equipment, cryogenic air separation units, membrane separation equipment, compressed air purification equipment, and hot compression dryer with zero air consumption, many of which are included in China Torch Program and National Innovation Fund, and some of which are rated as National Invention Patent.
For all these years, Zhengda has adhered to the philosophy that "Integrity and Ethics Make Sustainable Development", and built integrity and responsibility into the basis of corporate development. With the attitude and image of honest management, Zhengda strives to be an exemplar in the new normal economy.
Main Products
1. PSA Air Separation Plants
2. VPSA Oxygen Production Equipment
3. Nitrogen Plants
4. Oxygen Plants
5. Compressed Air Purification Equipment
6. Cryogenic Air Separation Units
7. Membrane Separation Equipment
8. Hot Compression Dryer with Zero Air Consumption