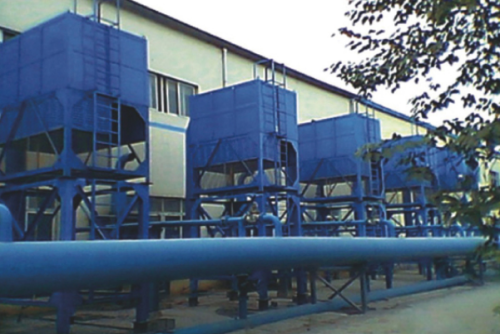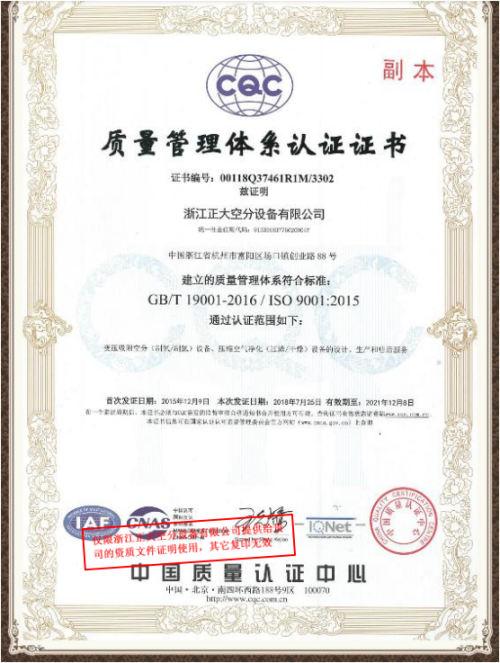 ZJF Self-cleaning Air Filter | Industrial Air Compressor Air Filters | Industrial Equipment Filters Manufacturing
Item specifics
Rated Flow Rate

40〜1500m³/min
Electrical Equipment Safety

IP56, industrial area
Operating Temperature

-10℃〜43℃
Operating Environment

Outdoor environment of the industrial area
Self-cleaning Gas Source (Back Flushing) Pressure

0.4MPa
Structural Type

Outdoor vertical type
Gas Consumption (Back Flushing Gas Volume)

0.1〜0.5m³/min
Filter Material

Plant fiber paper imported from HV Company (USA)
Power Supply of the Control System

AC220V/50Hz, ≤200w
Description
Self cleaning air filter:
Under the action of negative pressure on the suction side of the compressor, the self-cleaning air filter sucks the surrounding ambient air. The dust in the air is deposited on the external surface of the filter cylinder. The clean gas passes through the filter cylinder, converges in the gas cleaning chamber, and enters the gas inlet of the air compressor through the gas outflow pipe. The microcomputer programming controller gives an order after obtaining the instruction (differential pressure, time and manual operation). The pulse solenoid valve will be instantaneously opened, send out the pressure as the pulse airflow of the discharge pressure for the air compressor, undergo venturi jet flow and entrainment, and remove the dust deposited on the external surface of the filter cylinder.
This back flushing & self-cleaning process is discontinuous. Every time, it can only carry out the self-cleaning for a small part of the filter cylinder, and other part of the filter cylinder is still operated. Thus, the self-cleaning filter produced by our company has the on-line self-cleaning function, so as to ensure the continuous operation of the compressor.
Technical Features

• The equipment adopts the international & domestic famous controller to ensure the reliable operation, and has functions like automatic operation, manual operation and warning, so as to achieve the on-site unmanned operation.
• During the process of on-line operation, the equipment* s filter element replacement and controller adjustment may be carried out the on-line treatment, which doesn* t affect the use of subsequent equipment.
• During the process of back flushing adjustment, back flushing may be automatically and manually adjusted, so as to achieve the on-line adjustment for the equipment. The back flushing gas is carried out the pre-filtration, so that the filter cylinder is much cleaner after back flushing.
• Due to the unique design for the filter cylinder, for particles of m 1 卩 m, the filtration efficiency may reach >99.96%, so as to achieve high filtration efficiency.
• In the electrical aspect, the equipment is reliably designed (IP56), adopts the outdoor installation method in the industrial area, with remote start & stop functions, and convenient & reliable operation.
Technical Indexes

Rated Flow Rate: 40~1500m3/min
Electrical Equipment Safety: IP56, industrial areas
Operating Temperature: -10℃~43℃
Operating Environment: Outdoor environment of the industrial area
Self-cleaning Gas Source (Back Flushing) Pressure: 0.4MPa
Structural Type: Outdoor vertical type
Gas Consumption (Back Flushing Gas Volume): 0.1~0.5m
3
/min
Filter Material: Plant fiber paper imported from HV Company (USA)
Power Supply of the Control System: AC220V/50Hz, ≤200w
Control Mode: PLC programmable controller, automatic cleaning for the filter element
Model

ZJF-40

ZJF-60

ZJF-80

ZJF-100

ZJF-120

ZJF-160

ZJF-200

ZJF-250

ZJF-300

ZJF-400

ZJF-500

ZJF-600

ZJF-800

ZJF-1000

ZJF-1200

40

60

80

100

120

160

200

250

300

400

500

600

800

1000

1200

Compensatory Resistance(Pa)

≤100

≤100

≤100

≤100

≤150

≤150

≤200

≤200

≤200

≤200

≤200

≤200

≤200

≤300

≤300

Filtration Efficiency / Diameter

99.96% 1μm 99.99% 2μm 100% 3μm

Gas Consumption (m3/min)

0.1

0.1

0.1

0.1

0.1

0.1

0.1

0.2

0.2

0.2

0.2

0.2

0.2

0.3

0.3

Electric Power(W)

100

100

100

100

100

100

100

100

200

200

200

200

200

200

200

Outline Dimension (mm)

Length

1000

1150

1850

1850

1850

2000

2300

2750

2750

3200

3650

3650

4100

4550

5450

Width

1000

1000

1000

1000

1850

1850

1850

2300

2300

2300

2750

3200

3650

3650

Height

2400

2400

2400

2500

2500

2700

2750

2750

2800

2900

2900

3000

3200

3200

3300

Equipment Weight (kg)

400

600

700

800

900

1200

1600

2000

2400

3000

3500

4100

4100

5900

7300
Note: Standard Operating Condition of Gas Inflow: Gas Inlet Temperature: 20℃, Gas Inlet Pressure: 1atm, Average Relative Temperature: 80%, Dust Content in the Atmosphere: 15mg/m3