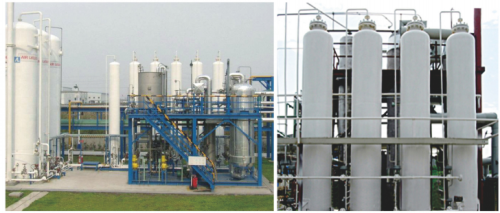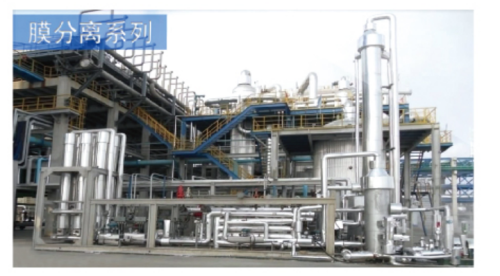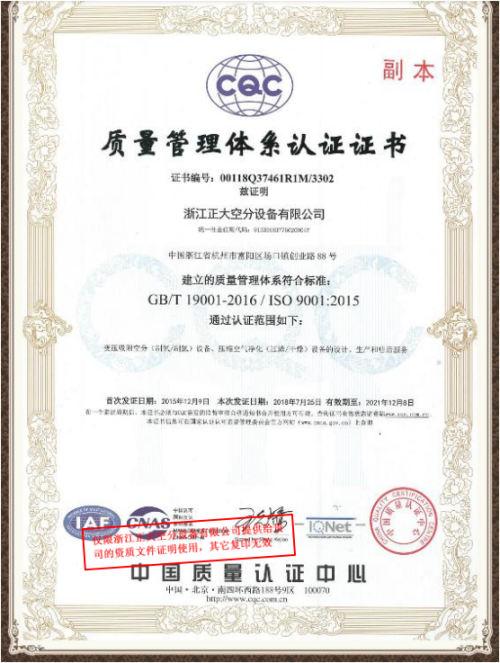 ZCH Pressure Swing Adsorption Hydrogen Purification Equipment
Item specifics
Hydrogen Output

10~50000Nm3/h
Hydrogen Purity

≥98~99.9995%
Hydrogen Pressure

0.2~6MPa
Dew Point

W-40°C (under the normal pressure)
Description
Pressure swing adsorption hydrogen purification is based on the internal adsorbent (porous solid substance) surface's physical adsorption for gas molecules, and utilizes the adsorbent's physical characteristics that adsorbent's adsorption performance, adsorption speed and adsorption capacity for different substances are different, and the adsorbent's adsorption capacity for different components in the mixed gas varies with pressure. The equipment is able to automatically control the opening & closing of the valve, and automatically achieve pressurization &adsorption, and pressure reduction (vacuumizing) & desorption, so as to realize the separation of hydrogen and impurities. It adopts many towers to alternatively carry out adsorption, desorption and adsorption preparation process, so as to achieve the purpose of continuously generating hydrogen.
Technical Features
1.
The process is advanced and reliable, and adopts the multi-tower operation, with high hydrogen recovery rate. According to different gas sources and product conditions,
the hydrogen recovery rate is 60~
96%.
2.
Have wide applicable pressure range of 0.2~
6MPaG and adjustable product purity of 90~
99.9999%.
3.
Own low energy consumption, operating flexibility of 20-120%, and continuous equipment operation time of more than 2 years.
4.
The equipment is simply operated and conveniently started & stopped. The time to start and stop the equipment is less than 1 hour.
5.
The equipment has high degree of automation, with low equipment operation & maintenance cos
t.
Technical Indexes

1.
Hydrogen
Output: 10~50000
Nm³/h
2.
Hydrogen
Purity: 98-99.9995%